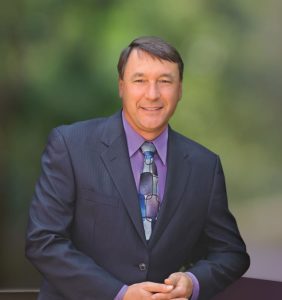 Dr. Mele is a Board Certified Plastic Surgeon practicing in the San Francisco Bay Area city of Walnut Creek, CA. Dr. Mele has invested in the best Plastic Surgery Training and continues his medical education through the American Society for Aesthetic Plastic Surgery and the American Society of PLastic Surgeons.
Dr. Mele has trained with world renowned Cosmetic Plastic Surgeons, but having the best training is not enough. Delivering Cosmetic Surgery in a caring manner is equally important. It takes a careful combination of listening and teaching. Dr. Mele takes the time to listen to your needs and explains your options, because good results are the product of good communication.
Year after year, Dr. Mele exceeds both the State of California's and his professional societies' requirements for on going certification and training. The goal of everything we do is that you leave our Walnut Creek Plastic Surgery office happy that you came.
So what are our patients saying? Take a look at a sampling of our many patient reviews.
These represent just a sampling of our recent patient reviews. More are available on the testimonials page of DrMele.com A big Thank-You to the happy patients above, who took the time to let us know that we did a good job. It is a privilege to help with all your cosmetic and reconstructive plastic surgery needs.
If you would like to add a testimonial to our wall, send us a message with the contact form on the left. You may also call us at (925) 943-6353, or mail us at 130 La Casa Via, Ste. 206, Walnut Creek, CA, 94598. Your thank-you's and great results keep us motivated.
I found Dr. Mele after seeing 4 plastic surgeons for a gynecomastia surgery for my child. The original plastic surgeon we found was at Oakland Children's and after doing multiple tests determined my child indeed would need the surgery for any chance of minimizing his "breasts". Because of his age, insurance wouldn't cover the surgery for two years so they recommended finding a surgeon who would be cash pay.

We went to two terrible doctors who made my child feel horrible about his body, and weight, and then we were referred to Dr. Mele. Dr. Mele was a God send to us. He was kind, patient and explained all of our options in detail and in a way that my child could understand. My child left the office with confidence and excitement to finally have someone who understood how he was feeling. Not only was the doctor amazing, his office staff, Monica and Marsha, were also as kind and helpful as could be.

We went ahead with the surgery and my son is beyond thrilled with his results. We have been back for all of our follow ups and have complete confidence in the work that was done. I highly recommend Dr. Mele for any gynecomastia surgery needs.

Fantastic job!!! Great service! I felt in good hands through the whole procedure! The staff is very friendly! Will certainly be returning:)

If you want great care, service and medical expertise go to Dr. Mele. He is easy to talk to, will answer all your questions. He will tell you what to expect before surgery. Had the full mommy makeover few weeks ago and have been happy with my great results.

I love his natural results approach. Dr. Mele and his staff are all professional and friendly. He has been KRON 4's guest speaker several times and has been in practice for more than 20 years. Highly recommended!!!

I am a new person after going through gynecomastia surgery with Dr. Mele and his team. Being that I am only 23 years old and have had it since middle school, I was uncomfortable taking my shirt off and being able to wear clothes that I really wanted due to worrying about being made fun of. I knew that it was expensive but after two years of working out and gaining a lot of muscle, I still didn't feel confident and decided it was time to save up and get this procedure done.

After reviewing a few doctors around the bay area, I decided to go see Dr. Mele in Walnut Creek. He had lots of great pictures on his website and lots of great reviews. After meeting him at my consultation I was confident he was the right doctor for me. He not only gave me a lot of information and more examples, he does these procedures regularly which made me more comfortable. Very humble, professional, and funny doctor.

The procedure only took about an hour. I felt no pain at all during the surgery. I had to wear a fitted vest for about three weeks for the swelling to stay down. The only time I felt pain was the same night of the surgery. Took a few advils and went to bed. Never again did I need pain killers after that. My case wasn't so bad. I didn't have enlarged breasts, it was more "puffy nipples."

It has now been 2 1/2 months and it looks like nothing ever happened. I can take my shirt off anywhere I go and don't have to worry about trying to hide my chest. I can wear any shirt I want, and feel a million times more confident in the way I look. If you are wondering whether it is worth the money, IT IS!

Dr. Mele has made me feel complete! I had inverted nipple surgery under local anesthetic, and we had great conversation as I watched him make magic happen. I feel amazing and love my new breasts!!!!

If you want great care, service and medical expertise go to Dr. Mele. He is easy to talk to, will answer all your questions. He will tell you what to expect before surgery. Had the full mommy makeover few weeks ago and have been happy with my great results. I love his natural results approach.

Dr. Mele and his staff are all professional and friendly. He has been KRON 4's guest speaker several times and has been in practice for more than 20 years. Highly recommended!!!

I went to see Dr. Mele because he did my mom's Tummy Tuck and she looks great. After I went to my consultation with him, I knew he was the one lol! He was very nice, compassionate and was very thorough. He was relateable. I felt safe, and that's important to me. I have never been under anesthesia ever and that makes me nervous along with many other things, but he made me feel at ease. My husband got very good vibes from him too. To compare him I went to see another highly recommended PS. He was a nice doctor, but I hardly got to talk. He went straight into his background and about himself. He just made me feel uneasy and made me feel like I was just another body. Regardless of how well his work turned out, I wanted the whole package in the surgeon I picked, and Dr Mele sure proved that to me. I'm excited and anxious/nervous at the same time but then I feel at ease that I picked him as my surgeon and would recommend him to anyone.

Dr. Mele is an excellent doctor & a honest, trustworthy, supportive, understanding & kind person. From the very beginning I got a really good vibe from him. Though the procedure was more than what I really wanted to pay, I would do it again with him as my doctor.

The quality of care is amazing. It means a lot to me to be able to ask questions and have someone explain it to me and not treat me like a nuisance or like they don't have time for me.

I rate Dr. Mele and his office 5 stars because they deserve it. I researched many Doctors in the San Francisco Bay Area and Los Angeles. I had consultations with 5 different Doctors and got 5 different answers. I was confused to say least. I knew my breast augmentation revision was not a walk in the park.

I found Dr. Mele to be very kind. He took the time to explain things to me. I did not feel like a number. He gave me suggestions (not just one), and never said,"This is how its going to be done, or not at all," like some of the others did. I feel like he really gave some thought to my situation.

I am very happy with the outcome and I think he did a spectacular job. The pros of my experience with Dr. Mele and his office is positive. He is very nice and caring. A really good man. Also, his office staff is superb.

I had a good feeling about Dr. Mele from the start. While he is definitely a respectable surgeon (double board certified), he has a kind and gentle demeanor with no attitude. He seemed a trustworthy and understanding person, which was an important addition to his accolades.

He was also one of the few in the area who had plenty of before/after photos of explants easy to find online. He and his staff answered all of my questions in person, via phone and email--and there were several! I felt that my concerns were heard and responded to well.

I am two days post-op and could not be happier with my results already. I highly recommend Dr. Mele and am so glad I chose him!

I had a breast reduction and lift at thirty years old. It has been five years since my surgery with Dr. Mele. I went from a size E to a size C. My breasts were like a size 22 and the rest of me was a size ten. (Natural boobs of course.) They removed about 3 pounds of breast tissue during my surgery. I don't even have to wear a bra now, and my breasts are perky like a teenagers. HA HA!

I had very little pain from the procedure. The recovery time was about 4 days. He is a nice doctor and explained my options well. He told me what I could expect, and I visited him as I was healing. It was worth the price.

I thought that this surgery was going to be a really big deal, but it was a piece of cake. I went on a cruise to Europe four weeks after my surgery. There was some scarring, but it really doesn't bother me. Great work Dr. Mele.

Dr. Mele - I want to thank you for a beautiful job of performing my breast surgery. I am so pleased with what you accomplished! Thank you so very much.

This is second surgery I've had with Dr. Mele in 11 years and he is still the most humble, kind, and very professional Dr. I also brought my adult Granddaughter to him for her Rhinoplasty as I knew there was no other Dr. I would have her trust to do it, and her results were perfect! Office staff as always were great, and I personally think there is no better Plastic Surgeon in the area with very fair prices for the amazing job he does!

Dr. Mele is a very intelligent, professional and highly skilled surgeon. He is great at what he does and he gave me the best results.

I had a breast revision with him because of grade 3 capsular contracture in right breast. My first breast augmentation was done by another surgeon from a different country. I'm a tourist. My doctor back there kept giving me problems. First he gave me very small implants, when I specifically asked for semi-large ones. Of course I wasn't satisfied with the size so I went for 2nd surgery to upsize. But it didn't turn out well because I developed some rippling on the right breast which made me really depressed, so I went for 3rd surgery to fix the ripples and to revise the areola scars as well because they looked horrible. That surgery was the worst because not only he wasn't able to fix the ripples, he also gave me infection that happened immediately after surgery. That infection resulted to capsular contracture. So what I had was a rippled, hardened, badly scarred breast.

I decided to go to the states to look for a better surgeon. I'm so tired of my breast problems and I wanted the 4th surgery to be the last. I googled for the best plastic surgeon in bay area and found Dr. Mele. I went to his office and found it simple yet very clean. Marsha and Rebecca (office staff) have always been polite and very nice to me. Dr Mele is also very nice, patient, and funny. I had a lot of questions during the pre-op appointment and he gave me good and realistic answers. He also always replies to my follow up questions in emails.

Surgery was a breeze! The recovery was unbelievably fast, thanks to Dr. Mele's great surgical technique. I was only in moderate pain for 3-4 days. My previous surgeries always took 2-3 weeks before I started to feel better and I always get bruised. But with Dr. Mele, I recovered really fast and there's no bruising at all! The results are amazing and I still could not believe that I have beautiful breasts! The ripples are gone, they are very soft, and you can hardly see the scars! I am so happy that I went to Dr. Mele. He is the best! Thank you :)

A great, kind, gentle plastic surgeon. Dr. Mele and his staff are great!!!! He does awawesomeesome work!!! Dr. Mele made me feel comfortable and no pressure.

Dr. Mele and his staff are fantastic. It was my first time having any type of plastic surgery and I was initially a bit apprehensive. I had a complete face lift and could not be happier with the results. Dr. Mele is a great surgeon with great after care. His staff is kind and knowledgeable.

I highly recommend Dr. Mele.

I keep going back to Dr. Mele, even though I do have a distance to drive, because it is worth the effort. He did a major surgery on my last year with great results. Today I had a recheck and have not had any type of problems. I am very happy with the results. I also had some filler today and botox in my face. This was not my first time for fillers from Dr. Mele. He has percise skill in the areas that need some help. His manner is relaxed and caring. I never feel rushed or like just another person in the waiting room. He is comparable in pricing and honest. His staff is extremely nice too.

I went to Dr. Mele in 2005, to look into the possiblility getting breast augmentation. As mentioned in the other reviews, both he and his staff were very low key and informative. His work was very well done, and I continue to be satisfied eight years later!

Dr. Mele demonstrates outstanding surgical results, fostered and enhanced with a nurturing and considerate professional presence. The combination of his exceptional and artistic expertise is evidenced by an aesthetic result that showcases his standard of excellence and brilliance of talent. I have enjoyed the results of Dr. Mele's expertise since 2005. I recently entrusted Dr. Mele with my most apparent physical quality; my eyes. Dr. Mele performed an Upper Blepharoplasty (eyelid surgery).

Although my expectations were supported by my complete trust in the surgical and artistic talents of this accomplished Plastic Surgeon; the results have far exceeded my confidence and anticipation of a fabulous result. Dr. Mele's genius is supported and complimented by his team of amazing staff that go above and beyond to augment a positive experience of personal care and confidence from consultation to post surgical followup.

If you are considering entrusting the substance and essence of your 'self' to a compassionate, talented, skilled, and personable Surgeon....I unequivocally recommend your consideration of Dr. Joseph Mele. My experience and the result......remain flawless.

I had pre-existing nipple piercings prior to my breast augmentation performed by Dr. Mele. I could not be more happy that I chose Dr. Mele for this. I had my piercings for 3 years prior to the procedure. Dr. Mele was awesome! He took the piercings out just prior to the procedure (while I was sedated) and put them back in immediately after (while I was still sedated). I am currently 6 months post-op, and I am absolutely thrilled. I had no complications after the procedure and the results look amazing! Thank you Dr. Mele...I am so happy I chose you!

Dr. Mele is hands down the best! I never had surgery before, and Dr. Mele and Marsha made the process so comfortable. He has the best bedside manner AND my BA came out awesome!!! Size A to C/D... And looks natural!!! I am so happy I went with him, my mom had a deflation fix by Dr. Mele and recommended him and he is def an artist!! I will def do future work with him :)

Procedures: Breast Augmentation Revision and Liposuction

"I came to Dr. Mele about a year and a half ago. I was very sad because a previous plastic surgeon had performed two surgeries on me and did not do them well at all. I felt deformed. I looked terrible. I felt like a fool. Dr. Mele told me that he could (not) fix anything yet because my previous surgery had only been 7 months ago. So I came back six months later to Dr. Mele and he corrected my problems beautifully. He left my breasts looking very beautiful and I had a deep dent on my lower abdomen from my botched liposuction that he made look so so much better. I loved the results so much that I recommended my sister who had just had a baby. She went to Dr. Mele and after one procedure she looks like if she never had a baby at all.

Dr. Mele is very nice and funny. I thank him so much. I used to hate to see myself in my mirror when I would change my clothes but now I love it. Thank you for helping me look normal again after someone else had made me look like a freak."

"The greatest! Perfect Breast Augmentation Job!!! Very happy with the results! Dr. Mele is the best surgeon! He's the nicest person I have ever met. Dr. Mele goes the extra mile for his patients. So very informative regarding any questions. I am very pleased having him as my surgeon. My Breast Augmentation was perfect. The whole experience was tranquil. I felt utterly safe under his care. I immensely recommend Dr. Mele. He is the BEST!"

"I followed all of my post operative instructions including massage to ensure that my breasts implants had a normal feel and look. I already had teardrop shaped breasts, so (Dr. Mele) recommended round shaped implants, since a tear drop implant shape may make my breast appear droopy of saggy. I followed this advice and now have natural looking breasts. I am more confident and feel romantic. For me, it's tank tops on casual days and well fitted dresses on formal nights, which would otherwise not occur, if I had not undergone breast augmentation. Breast augmentation has totally changed my life.

"I had breast augmentation by you Aug. 20, 2001. I just wanted to let you know I am still so happy with my outcome of my enhancment. I am forever grateful, for you let me feel more like a beautiful woman I only saw in my head. Thank you so much for changing my life =) "

"His office staff is great and will do anything for you. Super nice ladies!! Dr. Mele made me feel very relaxed and safe. His bedside manner is the greatest. The surgery center is pristine!! I had a purse string breast lift with saline implants. I also had perlayne and botox injected. He really cares about his patients!"

Testimonial for Joseph Mele, M.D., F.A.C.S. by N.N.

"Lives have changed for the better and I thank you for this from the bottom of my heart".

Testimonial for Joseph Mele, M.D., F.A.C.S. by H.X.

"Well, I just want to thank you for being who you are and to let you know that I'm one of those people whose life is just a little happier because you're in the world. My family and I will always be grateful to you for doing my surgery. I'm doing really great".

Testimonial for Joseph Mele, M.D., F.A.C.S. by N.D.

"I love my new look, and it is a new experience to try on clothes in cute boutiques".

Testimonial for Joseph Mele, M.D., F.A.C.S. by N.T.

"Thanks for your super fine treatment....I really appreciated the excellent care you gave me".

Testimonial for Joseph Mele, M.D., F.A.C.S. by K.T.

"I look in the mirror and see a new face - a face that you molded with your fine sensitive hands - it is amazing...I thought I would let you know how great I feel and how great you make me feel".

Testimonial for Joseph Mele, M.D., F.A.C.S. by D.B.

"Can't get over how you fixed me up, Joe! Now I must decide who that exact right person to kiss will be. ...Thank you so very much".

Testimonial for Joseph Mele, M.D., F.A.C.S. by X.D.

"Just a short note of thanks for the great job you did...I really appreciated your generosity and concern in my after care. Once again thank you sincerely".

Testimonial for Joseph Mele, M.D., F.A.C.S. by L.L.

"You are great!!! Here is my long overdue thank you. You are very talented and a truly warm and caring doctor. I am so very happy you are in the career that you are. People need doctors like you".

Dr. Mele is amazing and has very friendly staff. He did a breast augmentation on me in 2007 and I couldn't be happier. He got me exactly what I wanted, is very gentle and made me feel comfortable! I would recommend him if you are looking for an excellent plastic surgeon!"

4/4 Stars - Excellent Plastic Surgeon - Dr. Mele is an exceptionally caring and gifted plastic surgeon

4/4 Stars - This doctor is awesome! He is a great surgeon and I can't wait to have my surgery I'm so very excited and I feel completely safe with him being my doctor. He is very kind and goes over every detail.

Excellent, skilled, caring plastic surgeon

Ranked number 1 for the Top 10 Plastic Surgeons - Cosmetic Surgeons in Contra Costa County.
www.drscore.com - 10/10 rating

Fantastic Results with Brachioplasty - March 27, 2007, 9:26 pm

"Dr. Mele is a wonderful plastic surgeon. He did such a thorough, artistic, and clean job on my arms. The scars are barely noticeable now. He is scheduled to do my thighplasty and butt lift on 4/26/07. I whole-heartedly recommend him."